You cannot have a social media strategy without a content strategy. 
This is a profound statement that I will freely admit to having borrowed because I cannot readily identify the source. Nevertheless, I am going to run with it because it is true.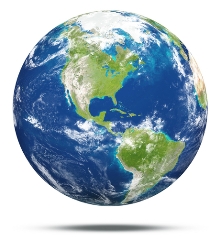 Traditional Marketing
I understand traditional marketing.  This is what I was trained in while earning my MBA, and what I practiced for nearly 30 years after that.
Traditional marketers have historically promoted the features of their products.  It was up to you to decide if what they marketed had any relevance to your lifestyle or business.
Traditional marketers now realize it is more beneficial to promote benefits – to clearly identify or suggest what you will realize by engaging (buying) their product of service.
In the world of social media, marketing is no longer about selling features or benefits.  It is about engaging with people to establish a connection that will presumably lead to familiarity, then trust, and ultimately to a business transaction.
This is the basis of content marketing, something that is well suited to social media.
Social media helps us to share content.  What do we share? Anything and everything of value that is relevant to our personal lives. The emphasis is on personal. 
You may be marketing to consumers or other businesses, but you should never lose sight of the fact that today you are marketing to people – social creatures that make decisions based upon both objective and emotional criteria that contribute to an equation that can best be described as human.
How Do You Add Value?
The logical question is how do you add value to your community of customers and prospects.  You won't figure this one out if you are not actively engaged with your community. So, step number one in my plan is be involved – listening, asking questions, and taking action on the needs and desires that I am able to discern.
All of the social networks work to accomplish this objective.  
Yesterday I spoke to a group of travel and tourism professionals. The positive response was gratifying. However, today I had the opportunity to learn more.  Do you think everyone felt this way, I asked one young man?   His response was enlightening.
Are You Aligned?
We can improve by getting one-to-one with members of our communities.  In most circumstances, they understand their community better than we do.  This is why my social media strategy is to take nothing for granted – and to learn whatever I can.  
It's easy to enjoy the positive feedback we get from our communities – but the work of digging deeper will further enhance your ability to help that community.   Sometimes your expertise aligns you with a community, and sometimes your passion for your craft does.  
Usually it's a combination of both of them.  Take the time to find out which, and then work on making them both better. This is part of my strategy to go deeper with adding value to the communities I work with.
Are You Stretching?
If you are not discovering new challenges, then you are not stretching your capabilities to deliver more of your capabilities.
My audiences, which you can think of as my customers, know that I will sometimes offer up some crazy ideas.  It's the only way I know of to help them stretch and grow their businesses.
I'll be the first to admit that this doesn't always work.  And that is why I debrief every single presentation I give.  Do you do the same?  Since you may not be a professional speaker like me, I'm talking about your sales presentations.
Take the time to ask yourself, and hopefully with your sales team, what worked and what didn't 
Then set a plan to improve.
How I am Doing This
Jeff Korhan – New Media and Small Business Marketing – This blog is my home.  It is where I seek to deliver my highest value. The small community I have developed here is core to my social media strategy.  You tell me what's working for you – and that helps me to help you and others like you.
Social Media Examiner – I am proud to be a guest blogger at Social Media Examiner, which is consistently one of the top small business blogs on the Web.  They set a high standard that helps me stretch and help you, as will the work of dozens of other quality writers.  Here is my latest post on social graphs.
Lawn and Landscape Magazine – I am a columnist for GIE Media's Lawn and Landscape.  My monthly column is an application of my web marketing expertise for an industry of professionals that I thoroughly understand – the green industry, where I have  20+ years of experience (and growing).
Engage 365 – This is a community of convention and event planners and professionals. By engaging and learning with the people that influence the hiring of speakers like me, I am able to better deliver more relevant value for their customers (and mine) – small business association members.
Jeff Korhan Facebook Page – Facebook is a extensive social community that extends the reach of your created content. This is why I suggest ever small business should have an active Facebook page.  I will be honored to have you join mine.
Escape Velocity – This blog was created by Chris Brogan, a widely recognized social media personality and an innovator in the human qualities of the social media platform.  I am especially excited about being involved with this particular endeavor to help others achieve the escape velocity that holds all of us back from achieving our true desires.
This is the essence of social media. Heck, personal growth is what life is all about, isn't it? Here's my first post to help you make your new resolutions stick.
How About You?
Obviously, there isn't enough room to give you my full-out strategy, but you get the idea that my focus is creating content that is useful, and therefor likely to be shared. In addition to social media, that content gets distributed through my keynote presentations, workshops, and monthly newsletter – which you can subscribe to from the green box in the center of this blog.
How are you helping your community to stretch, to align, and to grow their businesses? If you are a small business, I hope you are crea
ting and sharing content and using all of the new (and typically free) forms of new media to distribute it.
Above all, keep in mind that your perspective matters. In fact, it matters a lot.  Find a way to distribute that to your community and I promise you will help them – and you – to achieve more of what mutually sustains your community and your small business.
Feel free to share this with your friends by clicking on the Facebook Like button below, leave a comment, or considering subscribing to the feed. 
Until tomorrow,  Jeff
Photo Credit: Shutterstock Images